! Warning : This plant is Toxic
This plant is toxic and can pose a danger to humans and animals if ingested or even touched. The toxins in the plant can lead to a range of symptoms, from nausea, vomiting, and diarrhea to more severe reactions such as seizures, respiratory failure, and even death. It is important to be aware of these dangers and to take precautions to keep yourself and your loved ones safe. If you suspect that you or someone else has been exposed to a toxic plant, seek medical attention immediately and take steps to prevent further exposure.
Mayapple Plant: The Ultimate Guide and Care Tips
Introduction
If you are a garden enthusiast, you must have heard of the Mayapple plant.
This plant is not only unique but also beautiful, making it an excellent addition to your garden.
However, it requires special care and attention to thrive.
In this article, we will explore everything you need to know about the Mayapple plant and how to take care of it.
About the Mayapple Plant
The scientific name for the Mayapple plant is Podophyllum peltatum.
It is native to North America and can be found in woodlands and shaded areas with rich soil.
The Mayapple plant has umbrella-shaped leaves that grow up to 12 inches wide, with a single white or pink flower that blooms in early spring.
Propagation Techniques
Ideal Growing Conditions for the Mayapple Plant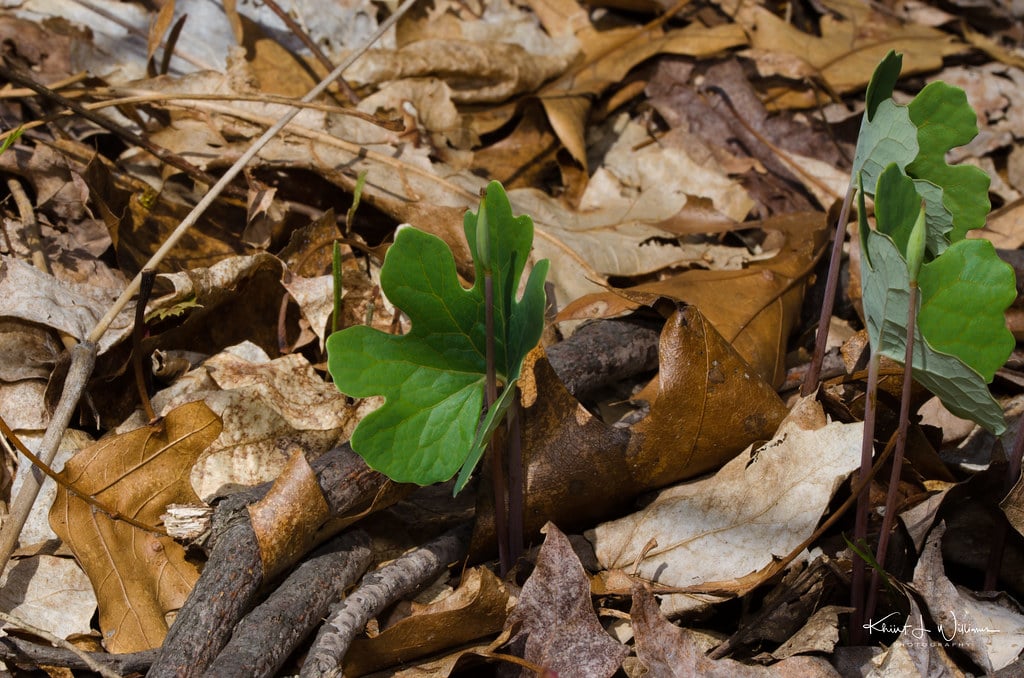 Caring for the Mayapple Plant
Mayapple plant requires special attention and care to thrive.
Here are some care tips:
The Benefits of Growing a Mayapple Plant in Your Garden
The Mayapple plant, with its unique and striking appearance, is not only a beautiful addition to any garden but also offers a plethora of benefits.
It is known to have medicinal properties and has been used for centuries in traditional medicine.
The Mayapple plant produces podophyllotoxin, which is an active ingredient found in drugs used to treat genital warts and certain cancers.
Furthermore, the plant's fruit has high levels of vitamin C, making it a great addition to one's diet.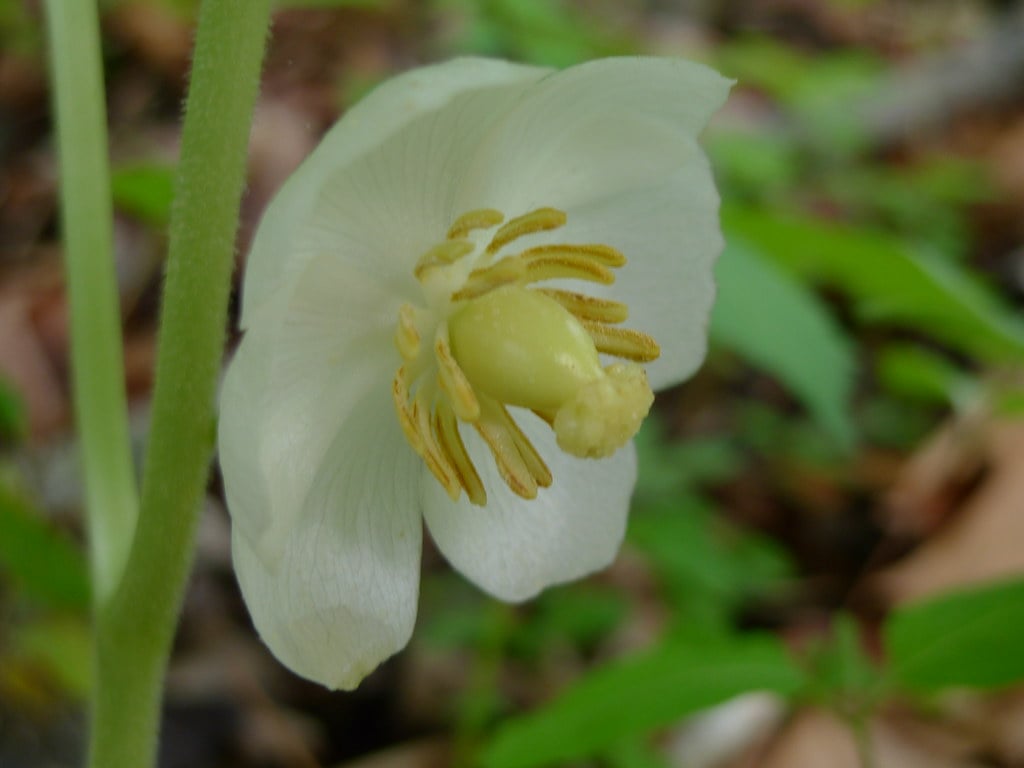 Apart from its medicinal properties, the Mayapple plant also serves as an excellent ground cover due to its dense foliage.
This helps prevent soil erosion and retain moisture in the soil during dry seasons.
Additionally, the Mayapple plant attracts various pollinators such as bees and butterflies that aid in pollinating nearby plants.
Its presence can help improve the overall biodiversity of any garden or natural area it inhabits while providing aesthetic value with its attractive leaves and flowers.
In conclusion, whether for medicinal purposes or simply enhancing one's garden's beauty and ecological value – adding a Mayapple plant is undoubtedly worth considering!
To wrap things up, it's important to remember that conclusions serve as the final word on any given topic.
Whether it's an essay or a presentation, this is your chance to summarize your key points and leave a lasting impression on your audience.
A good conclusion can tie together all of the loose ends and provide closure for any questions or concerns that may have been raised throughout the piece.
It's also important to keep in mind that conclusions are not just summaries – they should offer some sort of insight or reflection on what has been discussed.
By taking the time to craft a well-written conclusion, you can make a strong impact on your readers or listeners and ultimately leave them with something valuable to take away.In essence, conclusions are like the cherry on top of a sundae – they bring everything together in one cohesive package and add an extra layer of sweetness.
However, it's worth noting that conclusions should not be rushed or thrown together hastily – they require careful thought and consideration in order to truly resonate with your audience.
By reviewing your key points beforehand and thinking about how you want to end things off, you can ensure that your conclusion is both effective and memorable.
So if you're looking for ways to make sure that people walk away from reading or listening to what you have presented feeling satisfied and informed, take some time to craft a thoughtful conclusion – it could be just what makes all the difference!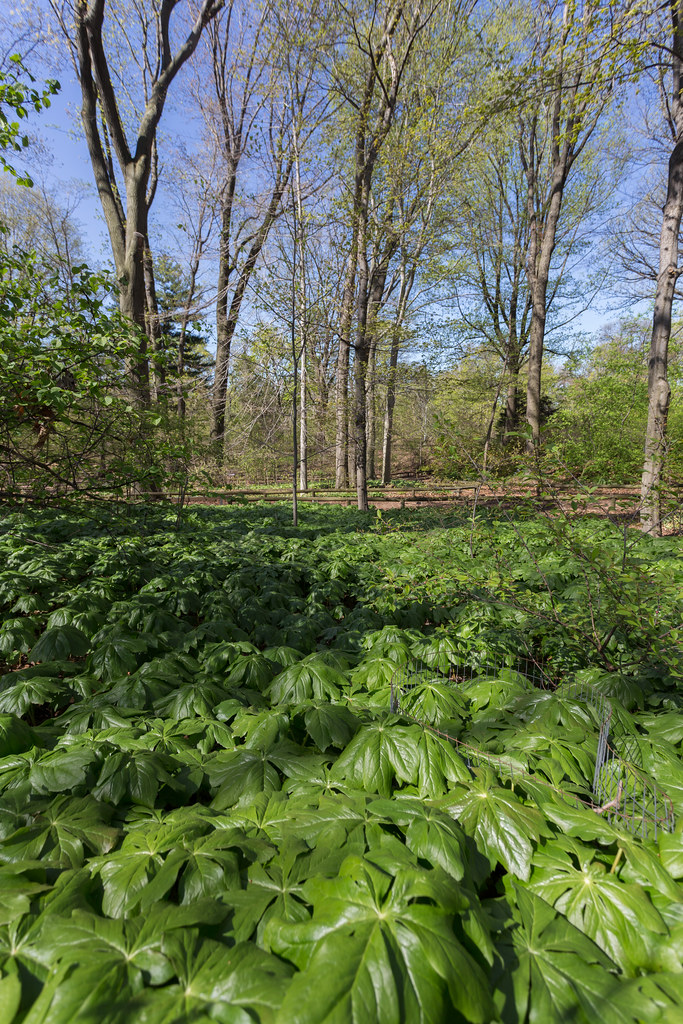 If you're planning on adding a Mayapple plant to your garden, you should know that it requires some specific care and attention.
Unlike many other flowering perennials, these plants prefer shady areas with moist soil conditions.
But don't let this put you off – their unique beauty is well worth the effort! With umbrella-shaped leaves and large green foliage, Mayapples bring a luscious appearance to any landscape.
By following the care tips provided in this article, you can ensure that your Mayapple plant thrives and retains its beauty all year round.To start with, make sure you choose the right spot for your Mayapple plant.
Look for an area of your garden that doesn't get too much direct sunlight throughout the day; partial shade or full shade is best.
Next up is soil – these plants require consistently moist soil conditions to thrive, so be prepared to water regularly during dry spells or if rainfall is low.
Finally, when it comes to pruning and maintenance, be gentle with your Mayapple as they don't respond well to heavy-handed approaches! Follow these simple steps and watch as your unique and beautiful Mayapple thrives in its new home.